The cost of solar installations has decreased by over 60% in the last decade. In 2016, the United States reached a new milestone in power production, installing a new solar device every 84 seconds. Growth of the solar energy industry is expected to continue as the technology becomes cheaper and more accessible and the need for a clean, secure energy sources grows.
Science of Solar
Solar has been used for thousands of years for a variety of different applications. Modern solar power is almost exclusively used to produce electricity. A solar panel is made up of photovoltaic cells with two types of semiconductors, and surrounded on both sides by protective glass. The panel works by absorbing photons (radiation from the sun) and transforming them into direct current electricity. Then a separate piece of equipment called the inverter converts the electricity to the alternating current form, making it usable for a home or business.
Challenges
The biggest drawback of solar energy is that solar power cannot be produced on demand. Some areas are substantially sunnier than others, and even areas that work well can pull very little energy at night or on cloudy days. Currently, no efficient way exists to move the energy to areas that receive less sunlight or to store the energy for long periods of time. Finally, most existing solar panels are only roughly 15 to 20% efficient, meaning that further scientific advance will be necessary before it becomes possible to generate enough energy to power the globe. That said, solar panels are still an incredibly smart investment for most individual residences and businesses.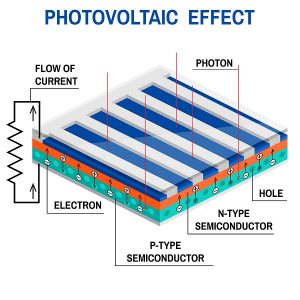 Insure Today
Although solar energy technologies are getting cheaper, installing panels is still a capital-intensive venture. A solar farm's exposures and liabilities are complex. Furthermore, off-the-shelf insurance package is not sufficient to cover all of the reasonable risks associated with solar energy.
Solar installations require a tailored solution specific to the project. Value Insurance Agency, Inc created this website as a helpful resource for individuals and business looking for insurance for a solar project.
If you need help insuring your solar energy business give us a call at 703-351-7878 or email agent@valueinsuranceinc.com.